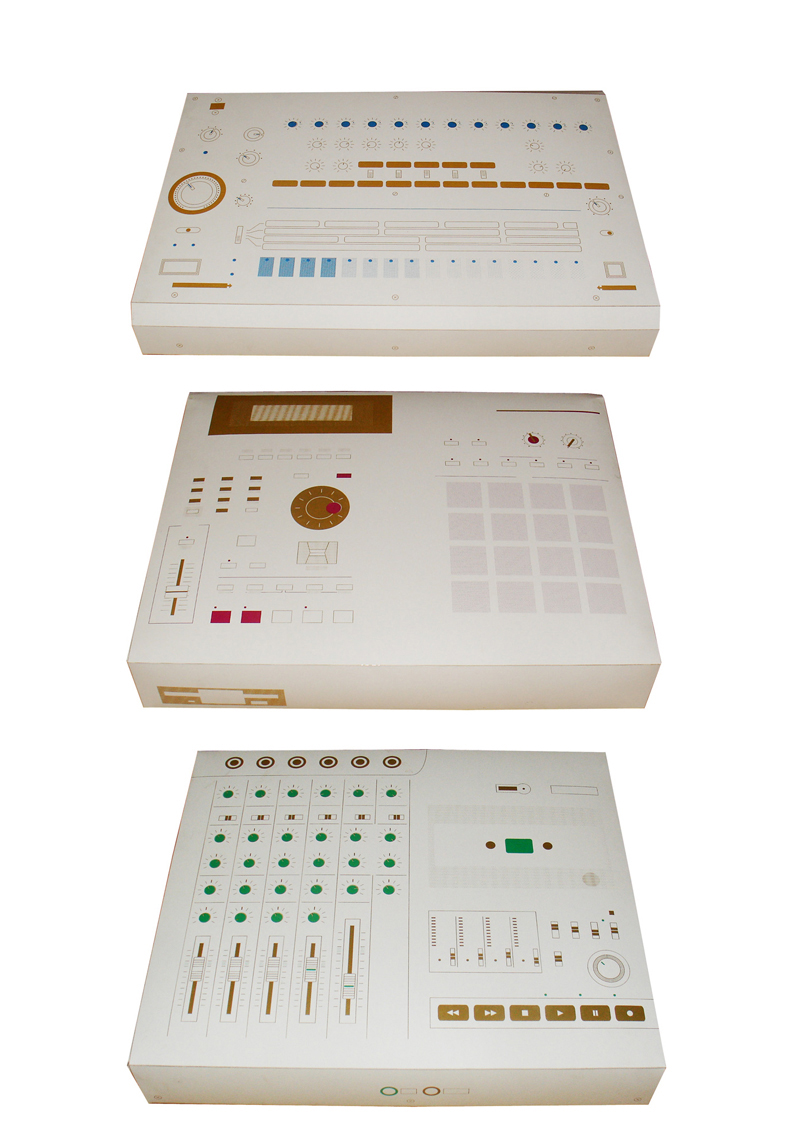 original copies© is a cardboard model kit series
of iconic equipment used for dance-music classics
in the last decades, a tribute to the days of real gear! 

it features roland´s tr-808, akai´s mpc 2000-xl
and tascam´s 4-track portastudio reproduced in its
original size and with all the details in fine screen print. 

available for single purchase or complete.